José's Story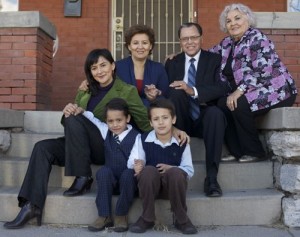 In November 2010, José Rodríguez, an attorney who has devoted his life to public service, was elected to serve the people of Senate District 29 in the Texas State Senate.
The son of migrant farm workers, he was born in Alice, Texas, and from an early age worked in fields throughout the country to help support a family of nine. Since 1983 he and his family have made their home in El Paso, where they have been deeply involved in civic, economic development and human rights activities. Senator Rodríguez graduated from Pan American University in Edinburg, Texas, where he served as student body president in 1971, and received his law degree from the National Law Center at George Washington University.
Senator Rodríguez began his 38-year legal career as a staff attorney with the United States Department of Housing and Urban Development in Washington, D.C., serving under the Ford and Carter Administrations. He practiced law as a partner with the firm of Rodriguez, Lewis & Collins and worked for 10 years as a staff attorney and director of the farm worker program of Texas Rural Legal Aid, Inc, a statewide legal services program. He also served as Legal Advisor to the El Paso County Judge Alicia Chacon, the first female Hispanic elected to the position.
Immediately prior to his service in the Texas Senate, Senator Rodríguez served as the El Paso County Attorney for 17 years, where he established an unequaled record of achievement, promoting education, enhancing legal services to protect vulnerable citizens and prevent crime, increasing County revenues and funding for jobs and economic development, and strengthening community health and environmental quality.
That level of service to his community continues today as a member of the Texas State Senate. During the 82nd Legislative Session and subsequent 1st Called Special Session, Senator Rodríguez became widely known as a staunch advocate for those in need, especially those seeking help through legal aid and indigent defense programs. He also proved himself an effective voice for the people of El Paso and District 29, passing numerous pieces of legislation directly affecting the region. [Read Senator Rodríguez's statement regarding why he ran for office]
Senator Rodríguez serves on the following committees: